"Life is what happens to us while we are making other plans."

Allen Saunders
People who work at Microsoft have a reputation for being driven and having "type A" personalities. While the truth is more nuanced, certainly we do like to be in control of things. After all, creating computer software is an exercise in control–trying to make the computer do what you want, when you want without it doing what you don't want. It was with that mindset that we made a fateful decision in the summer of 2007. I was feeling a bit stuck in my job and our daughter was approaching pre-school age. Several multi-day day road trips to visit family in Nebraska had us thinking it might be best for her if we lived closer to family. But how to pull it off?
Redmond, Washington is the "center of gravity" for Microsoft, where you were most likely to progress in your career, due in large part of the sheer volume of engineering jobs available. Yes, we have offices all over the work but these are mainly for sales and consulting teams. If I was going to find a good engineering job in the middle of the country it was likely going to be with another company. Before giving up on Microsoft, though, I reached out to an old boss of mine, Charlie, who–last I heard–was managing internal training programs. If anyone knew of interesting jobs around the company I thought it would be he.
Unfortunately, upon connecting with Charlie I discovered he'd taken a new position and was no longer with the training org. He told me he'd just taken a position at our office in Boulder, Colorado. Excuse me?! What office in Boulder, Colorado? Oh, yes, it's relatively new–the result of an acquisition–and, yes, we are hiring.
I'm not sure if "Wait! What?" was a meme back then but that we likely my reaction. He suggested I email his boss, Steve, and set up an interview. I did and, after what seemed like months of waiting for a decision, I was offered the job–Program Manager for Microsoft Streetside imagery. Things had come full circle. I had worked for Charlie during my time in Flight Sim where I had had to teach myself about mapping. I had now just landed my first post-simulations role thanks, in part, to my experience making maps.
I've been very fortunate throughout my career to have found roles where I get to learn about new and fascinating technologies. I have never been the type to specialize in one thing, perhaps because I just didn't know better. After all, I have an undergraduate in hotel and restaurant management plus an MBA–not exactly the onramp to software development. To compensate I try to be open minded, hard working, and a fast learner. I put those skills to work over the next several years helping to design, deploy and manage Microsoft's version of Google Streetview, which, admittedly, has been less successful than our competitor's offering (as evidenced by the fact that you were just thinking, "Wait, Microsoft has a street view product?").
This project gave me the chance to work with some very talented hardware engineers and computer vision scientists in Boulder and at our sister office in beautiful Graz, Austria (near Arnold Schwarzenegger's birthplace), which I got to visit several times. Eventually I was also tasked with managing our rather large imagery production operation, which helped produce over 400 photorealistic 3D cities ("Wait, Microsoft has 3D cities?" 🤦‍♂️). Life was good. I could see myself working on Bing Maps for some time and my wife and I decided to "put down roots" and broke ground on a new home. We had plans!
Then life happened.
I knew that Monday was not going to be a normal one after receiving a late-night meeting invite for a mandatory breakfast meeting at the historic Hotel Boulderado. It wasn't the timing of the request it was that they were going to feed us. Something had to be up. That's when we learned we'd been sold (well, not actually us since I think that was outlawed) and had a luxurious seven days to decide whether to accept a job offer from our new masters or cast off on our own.
For a variety of reasons I chose to say, "thanks but no thanks," though I was in the vast minority. I think many viewed the Silicon Valley darling's impending IPO as a way to cash in but something just didn't feel right to me. Once again, fate intervened and I found work immediately in the Skype for Business team, again doing things I was wholly unqualified for–helping Microsoft launch a cloud telephony service as part of Office. In additional to filling my brain with yet more technical knowledge and acronyms (PSTN, SIP, SBC) the role did bring me closer to the world of (commercial) aviation, thanks to twice monthly trips to Seattle and the occasional overseas hop.
FORMER SKYPE OFFICE IN LONDON

WHEN IN ROME, ER, LONDON…

THREE DAYS IN AUSTRALIA REALLY ISN'T ENOUGH

THE SfB CREW TAKING IN THE SITES

TOKYO WAS A MIND-BLOWING EXPERIENCE

DINNER AT A YAKITORI SHOP KNOWN FOR ITS CHICKEN SASHIMI

JUST A TYPICAL BUSINESS LUNCH IN TOKYO

STAND-UP SUSHI WITH THE SOFTBANK CREW

HIROSHIMA AT NIGHT
The decision to stay at Microsoft turned out to be a gone not only because Uber eventually shifted their strategy, necessitating downsizing at their Boulder operation, but also because the company-provided insurance came in handy when my wife almost died that New Year's Eve during surgery to have a tumor removed from her heart (a story for another time). Still, the fun wouldn't last. After a series of reorgs and management changes I found myself once again looking for "what's next". And, once again, circular pathways and my passion for flight would collide once again.
In August 2019 I caught wind that Microsoft was looking to get back in the 3D game once again and wanted to resurrect the software and processes we'd used successfully for many years in Boulder. This needed to happen fast to meet the needs of a large government customer but, thanks to the Uber debacle four years earlier, very few people with knowledge of the system were still around. Suddenly I had become singularly valuable.
About the same time I heard about how Microsoft was also planning to bring back Flight Simulator, after unceremoniously shut down the studio in 2009. In the midst of this dual act of necromancy I reached out to a former colleague from the TrainSim days–a former F-15 pilot whose name is Royal Winchester (because of course it is)–who was working as Creative Director on the game. He, in turn, put me in touch with the new head of FlightSim, Jorg Neumann, to see if they, too, would value someone with historical context. The answer seemed to be no. Because the new version was being developed out of house there wasn't the need for as many fulltime staff. Disappointed, I thanked Jorg and accepted the Bing Maps position.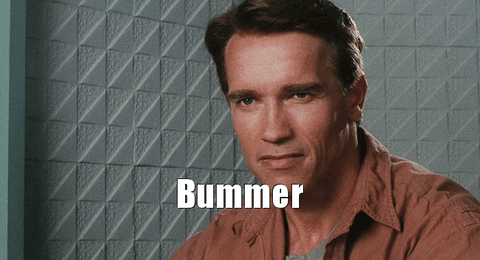 By now, if you've been following along, you can probably see what's coming. As has been widely reported, Flight Simulator 2020 combines real-world mapping data and AI-based computer vision algorithms to present a version of the real world in the game. This includes all the aerial imagery and 3D cities we created back in Boulder. As the release date approached the two teams, Flight Simulator and Bing Maps, worked closely to ensure a successful launch. I was involved because I understood how the 3D cities were built and had context for the needs of the game. They even drafted me (along with a few of my colleagues) to help produce a video highlighting our collaboration.
I began to feel like the universe was trying to tell me something. I started to discuss with my wife how the dream to fly again was being rousted from it's career-and-family-fueled slumber. She encouraged me to pursue the dream again so, as a good program manager is want to do, I started making lists. I made lists on what I needed to do to get my pilot's license current again. I also made lists related to building an airplane. Why build? I had always had in the back of my mind that it would feed both my passion for flying but also my general inquisitive nature and love of a challenge. The question was, could I do it? Should I do it? Those would take more time to answer but I decided at last I might as well get back in the cockpit again.
I renewed my FAA medical certificate and started searching out local flight schools. I came across Western Air Flight Academy at nearby Rocky Mountain Metro airport (KBJC) in Broomfield and made an appointment to meet with an instructor to discuss my goals. I chose Western not only because they were close by but because they are part of a larger network–with locations in Colorado, California, Oregon and Nebraska–and are also a flying club with different varieties of aircraft available to rent. My instructor, Natalie, (who is not that much older than our daughter 😆) listened patiently while I explained my situation (including how I somehow only had 1.3 hours of tricycle gear time in my logbook) and then, on a cool November afternoon, I took the controls of a veteran Piper Archer for my first flight as Pilot in Command in over 16 years!
On subsequent flights, Natalie took me through the normal suite of skills required for a flight review–ground reference maneuvers, slow flight, stalls, and so forth. The air work came back quickly. At first my landings were a bit sketchy but, in time, those improved as well. Then, with the stroke of a pen in my logbook, I was deemed once again authorized to fly!
With this accomplishment under my belt it was "put up or shut up" time with respect to aircraft building. I found a local A&P who builds and refurbishes aircraft and who also teaches a construction skills class that gives you a sense of what's required. You learn about the basic techniques and get to practice with some of the tools creating a section of an aileron.
Attending the class provided a much needed confidence boost. I was pretty sure I could pull this off and, if I needed help, Troy was just 45 minutes away. Attending the class also got me introduce an acquaintance of Troy's who, like me, had been bitten by the building bug and knocked out the majority of an RV-10 tail section over the course of the preceding few months. However, hopefully unlike me, he realized he wanted to fly more than he wanted to build (or least spend the next couple years building) and bought a used Piper Comanche. With the means to take flight acquired, the tail section was now playing the role of aluminum artwork in his basement. He was looking to sell. After a visit to his "aircraft factory" (with Troy in tow to ensure the workmanship was up to snuff) we shook hands (preceded and followed by rigorous disinfection protocols) and I took possession of one largely completed tail and several boxes of assorted parts, bolts, rivets, etc. I had graduated from balsa and plastic models to something that would someday carry me and my family on far-flung airborne adventures in a mere 42 years!
Looking back I am still somewhat amazed at the sequence of events that, in a relatively short time, resurrected a series of childhood (and grown-up) dreams and compelled them to take flight. If I think about it, though, it was during those meetings with Jorg, discussing the new Flight Sim, that the first inklings began to scratch the recesses of my brain. And once I had the chance to experience the game, taking in the beautifully rendered aircraft, terrain and weather, I realized I would not be content to simply "fly my desk" when the real sky was calling. So you see, Jorg, a few years from now, when I send you a bill for the thousands of dollars I spent chasing the passion you helped me rekindle I hope you understand why.